Dyflexis and Nmbrs: automations between staff scheduling, time tracking and payroll administration
Dyflexis allows you to establish your schedules and timesheets online. At the end of the pay period, timesheets' data will be shared with Visma Nmbrs by the touch of a button. All data will by synchronized, even f.e. allowances, sick- and holiday leave. Based on the data, payslips will be created. This makes you able to complete your payroll.
Dyflexis + Visma Nmbrs =
Guaranteed time savings
Working out of one central place prevents double data entry.
Streamlined process
The integration realizes an automated process from planning to salary slip.
Intuitive software
Everything goes smoothly with the intuitive and user-friendly software.
Real time data
Create a clear management dashboard in Dyflexis to anticipate.
About Visma Nmbrs
Visma Nmbrs is HR- and payroll softwaresupplier based in Amsterdam. We are currently active in the Dutch and Swedisch market. By involving all key users - including the employee - we ensure an optimal HR service. This focus, together with efficiency, automation, user-friendliness and continuous innovation, are the basis of our software. It is our mission to develop the best online HR and payroll software.
Website Visma Nmbrs
Dyflexis' solutions
Staff Scheduling
Dyflexis' staff scheduling is devloped to establish staff schedules efficiently and easily. Create a clear schedule based on your employees'  availability, wages, budgets, classifications & more.
Time tracking
In Dyflexis you can registrate your employees' working hours, including sick- and holiday leave effortlessly. You can even create your own customized hours yourself, which meets your requirement entirely.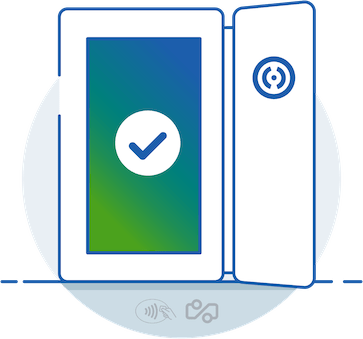 Time clock system
Our time clock system, the Rex-O-Matic NOA, allows your employees to check in and out. By scanning a personal card, working hours will be registrated in Dyflexis automatically.