Online scheduling software for staff
The Dyflexis online scheduling software is innovative & intuitive online software, whichever industry you're in!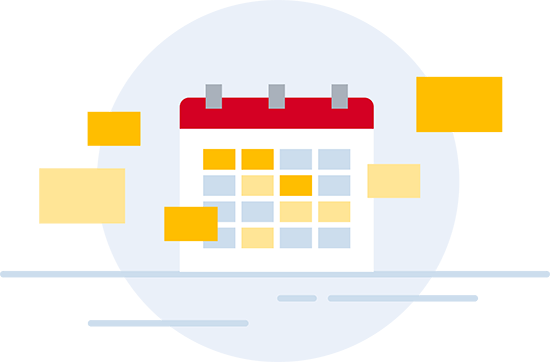 Scheduling
You can schedule your staff in the roster in no time at all and everyone can see this online wherever they are. Since the schedule is online, it is always up to date.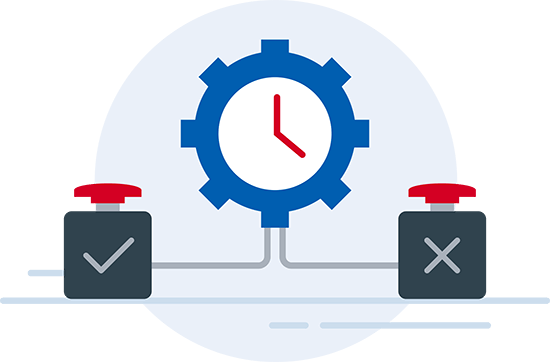 Time tracking
Dyflexis also makes it easy for you to record your staff's times. Employees can easily clock in and out by using a time recording system with a finger scanner.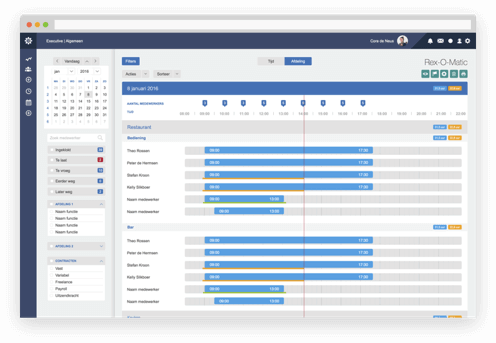 Some of the possibilities
✓ Online staff schedule
✓ Online time tracking
✓ Time tracking with finger scanner (time recorder)
✓ Online staff record
✓ Mobile app
✓ Connects to payroll packages
✓ Comprehensive reports
All-round monitoring, so that we can make day-to-day adjustments.
Combining this with the mobile app makes it an extremely user-friendly way for employees to see the roster. Dyflexis also works nicely for managers. The dashboard is perfect for entering your budgets and turnover targets. Furthermore, we have complete control so that we can make adjustments from day to day. The scheduling software is sleek, professional and has a nice lay-out.
An easy and affordable for staff scheduling and forecasting
Dyflexis is easy to use and comprehensive and provides cost savings. We used to work with hard copies of rosters which took too much time and were not up to date. The time and attendance tracking system with the time recorder and finger scanner is a great tool. Employees know where they stand there are no arguments about overtime hours and/or recorded times. For SMEs, Dyflexis is an affordable and easy solution for staff scheduling and forecasting.
It saves around two days of work
We used to organise our staff scheduling with Excel and lots of individual files. Dyflexis saves each department two days of work per month. We will be quickly rolling out standard rosters over the coming weeks. The time tracking and payroll administration are also connected to this and everything is streamlined. You can quickly schedule various departments and the rest is automatic. Dyflexis is extremely quick, comprehensive and convenient.
Previous
Next
Some of our satisfied customers